Ethno & Company AG has entered into a two-year partnership as a premium sponsor with professional skier Marco Odermatt. The six-time Alpine Ski Junior World Champion is now a brand ambassador for Nature Valley bars.
Mr Häcki, please tell us a little about Ethno & Company AG – a company we, admittedly, have not heard much about before.
Roger Häcki: We were established in 2002 and are based in Winterthur, Switzerland; we currently employ 14 members of staff and concentrate our business operations on speciality foods that we import to Switzerland from all over the world and sell exclusively here. It's not a problem if you haven't heard of us before (laughs). We do not supply end consumers; instead, we supply the entire Swiss retail trade sector, the wholesale trade segment and the food industry. As of yet, we do not have our own website, but hopefully you will recognise some of our products and have even bought them before.
It's obviously not possible to mention all of the products you sell here, but perhaps you can give us an example?
Roger Häcki: In addition to products from Mexico or Thailand, we also stock a brand of Japanese products called Saitaku; broadly speaking, these products encompass everything required to make sushi. I chose this example partly because karate fighter Fabienne Kaufmann from Central Switzerland is the wonderful ambassador for this brand.
And now you have established a partnership with Marco Odermatt. How did that come about?
Roger Häcki: To be honest, it was luck to a certain extent. Competitive skiing really appeals to me, even though I personally prefer ski touring. In a magazine by ski company Stöckli, I read a profile of Marco Odermatt and I knew straight away: Marco comes across as a really likeable person and would be a great fit for Nature Valley – for which we were actually looking for a brand ambassador at that time.
The fact that he is a six-time Junior World Champion and one of Switzerland's most promising athletes probably played a part as well...
Roger Häcki: Of course it is a bonus if a brand ambassador is successful. But charisma is the key factor here. In my opinion, Marco Odermatt embodies the love of nature associated with his sport – he experiences nature in a pure, unadulterated way – making him the perfect fit for our Nature Valley cereal bars.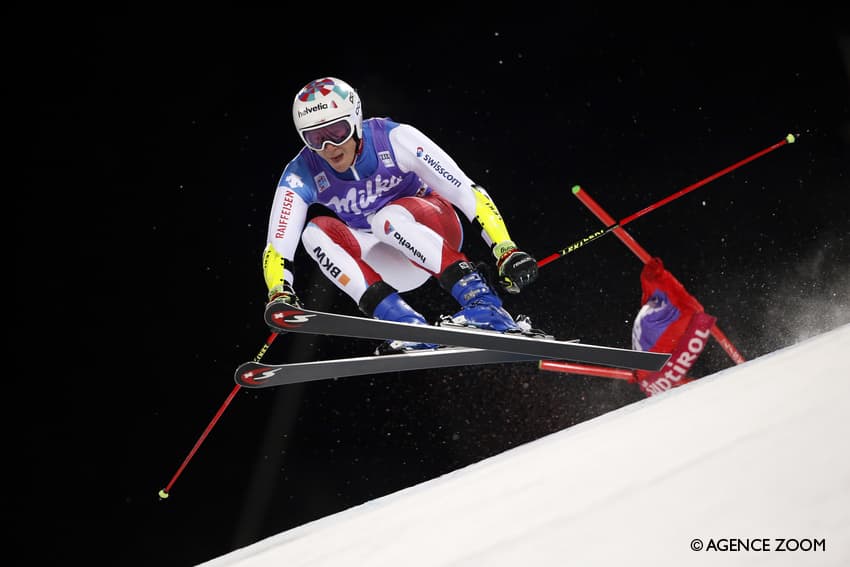 Nature Valley – that sounds familiar. What group of products is it?
Roger Häcki: Nature Valley is the brand of natural bars under the umbrella of the American group General Mills. The European energy bars are manufactured in Spain, by the way. They are well-known around the world, but have only been available to buy in Switzerland since spring 2018, when we exclusively introduced them and supplied them to Coop, for example. In the USA, Nature Valley supports various national park projects as well as skiing events and the ATP World Tour.
And how is business progressing in Switzerland?
Roger Häcki: Step by step. Even though we provide a first-class product, we are aware that we cannot conquer the competitive Swiss cereal bar market overnight. We need to make the brand better known, and we also have to convince retailers that it makes sense to offer more than just one type of Nature Valley product.
And what is Marco Odermatt's role here?
Roger Häcki: We don't have any firm ideas at this point, and are in no great hurry. At the moment, he should concentrate on skiing and keep being the irresistibly authentic and happy person that he is. And, of course, we hope that he enjoys our Nature Valley bars as delicious snacks for long-lasting energy.