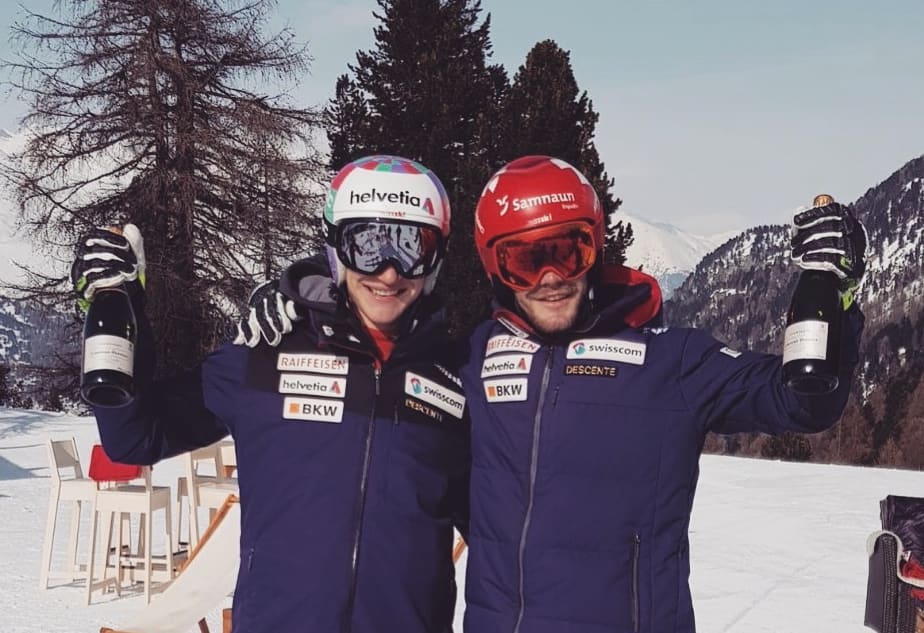 All the media hype during the Junior World Championships slowly died down again and, following a break, I was able to give my everyday ski schedule my all once again.
At the end of January and in February and March, I achieved additional top results with multiple podium places.
Although I missed three out of ten races in the giant slalom discipline in the European Cup, I was able to secure second place in the European Cup annual rankings in the giant slalom, which is equivalent to a fixed World Cup starting place in the coming season.
The middle of March then marked the next highlight of the season in Sweden…
Thanks to my Junior World Championship titles, I qualified for the downhill, super-G and giant slalom races at the World Cup finals in Are.
It was my second World Cup final following my World Cup debut in St. Moritz, Switzerland.
I really couldn't wait to complete these events up in the far north of Europe. My goals were to have fun, learn a lot and come as close as possible to the well-known top champions in the races. And so it came round…
And I had an almost perfect week!
I started each race with the last starting number, 25, and was finally able to demonstrate my abilities at the World Cup.
A brilliant twelfth place in my first World Cup downhill event was the biggest surprise for everyone. And no one expected me to come eleventh in what was also my first World Cup super-G race. It was unbelievably cool to manage to keep up with the greatest in the speed disciplines!
The giant slalom event – my speciality – took place on the Saturday. After a good first run with me coming eleventh, I knew that my first top-ten position was no longer a far-off dream. I tried everything and risked a lot – a little too much even...
Unfortunately, I made a serious mistake in the second run (inside ski error); I was able to recover with lots of acrobatics but fell back to fifteenth place. However, once again and for the third time that week, I won World Cup points.
Three starts with World Cup points in each case – a feat never before achieved by a Junior World Champion!
From winter to spring and from spring back to winter. This is what the last few days of Easter were like.
But whether it feels like spring or winter: next week, I will tackle the Elite Swiss Championships in Davos (speed) and in Meiringen (technique) and fight for the last medals of the season!
Warm regards from a snow-covered Buochs,
Marco