Throwing away the crutches
Six days after the surgery I was able to hand back the crutches. Now I am in good spirits.
We wish you a Merry Christmas

I'll be back
Marco Odermatt, who injured his right knee on 22 December 2019, already underwent successful surgery on the following Monday afternoon.
The check-ups at Balgrist university clinic resulted in a fracture to the outer meniscus. The 22-year-old athlete was then operated on by PD Dr. med. Sandro Fucentese, with an arthroscopic partial removal of the right outer meniscus.
Beaver Creek Super-G: I topped the FIS World Cup podium for the first time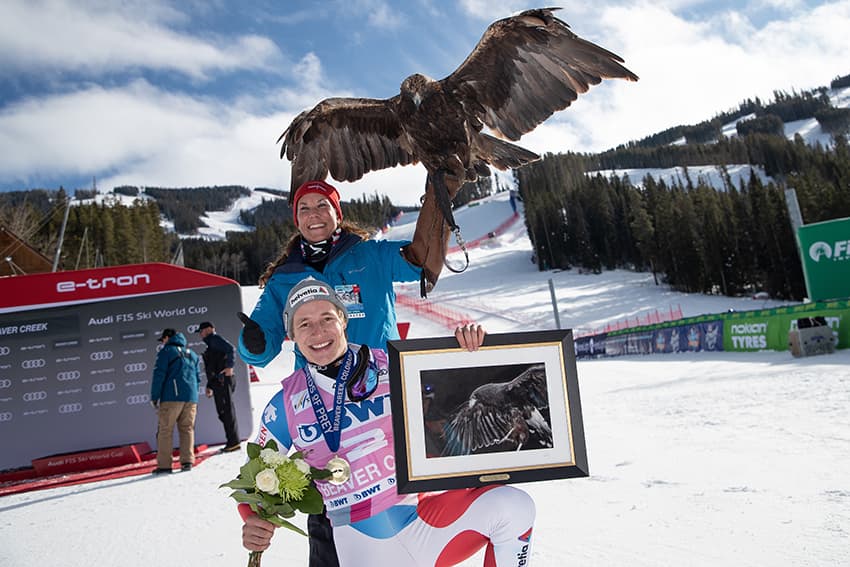 Some acoustic and optical impressions from my first World Cup victory on 6 December 2019: Enjoy the pictures and emotions with me!
"Sölden, I'm ready. Let's get started (hopefully)"
"Last season was fantastic for me. I managed to get into the top ten in the giant slalom five times and I was even on the podium twice. That's something I hadn't thought possible at the beginning of the season, and the summer was just as positive for me. I trained hard and well with Swiss Ski and even managed to get a few days off for the necessary physical and mental rest, thanks to good scheduling and support from my team. Recently, I've been asked lots of times, sometimes even with rather a euphoric tone, about my goals for the 2019/2020 season. Sure, you can always ask :-)